History
The IMC Ramkrishna Bajaj National Quality Award
Mapping the Journey towards Performance Excellence
Among several initiatives of the IMC Chamber of Commerce & Industry, a significant one was the setting up of Quality Improvement & Technology Committee in 1993 and the Quality Cell. This Expert Committee – chaired by Mr. Niraj Bajaj – instituted the IMC Ramkrishna Bajaj National Quality Award (IMC RBNQA) Trust to administer the Award with a purpose of spreading awareness for quality and fostering competitiveness in Indian Industry.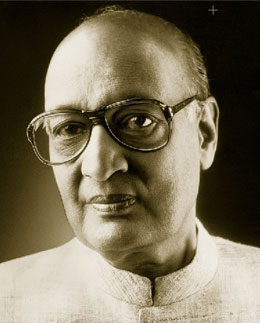 At the IMC Chamber of Commerce & Industry we see the Ramkrishna Bajaj National Quality program as a catalyst for nation-building. The aim was to match the stature of international awards such as Malcolm Baldrige, the European Award and the Deming Prize in terms of rigorous criteria and standards of excellence. It was thought appropriate that this Award be named after the Late Shri Ramkrishna Bajaj whose motto was "Trust in Quality and Business Ethics". During his lifetime, he not only led the Bajaj House of Business to higher pinnacles of glory and prosperity but also spearheaded the Quality Movement in the country in several ways.
The younger son of Jamnalal and Jankidevi Bajaj, Shri Ramkrishna Bajaj was essentially a product of the freedom movement. Brought up under the personal guidance of Mahatma Gandhi and Acharya Vinoba Bhave since his childhood, he participated in the freedom struggle and spent more than three years in jail. He became the Head of the Bajaj Group after the passing away of his elder brother, Kamalnayan Bajaj. He was more of a business leader than a businessman. For him, being a part of the nation-building process was as important as running his business. Concerned about the morality in public life, he concentrated on making businessman aware of the need to fulfil their larger social responsibilities. He was also known for his deep involvement in social work and philanthropy.
Apart from his socio-economic activities at the national and international levels, he established various foundations and institutions for promoting social welfare and Gandhian constructive activities. He was particularly concerned with ethics in business, business self-regulation, and consumer welfare. He was the President of FICCI, Indian National Committee of the International Chamber of Commerce and IMC. He was the Chairman and Founder of various industry and trade organizations such as the Council for Fair Business Practices and the National Center for Quality Management.
The IMC Ramkrishna Bajaj National Quality Awards was instituted in 1996 to give special recognition to performance excellence in Indian organizations.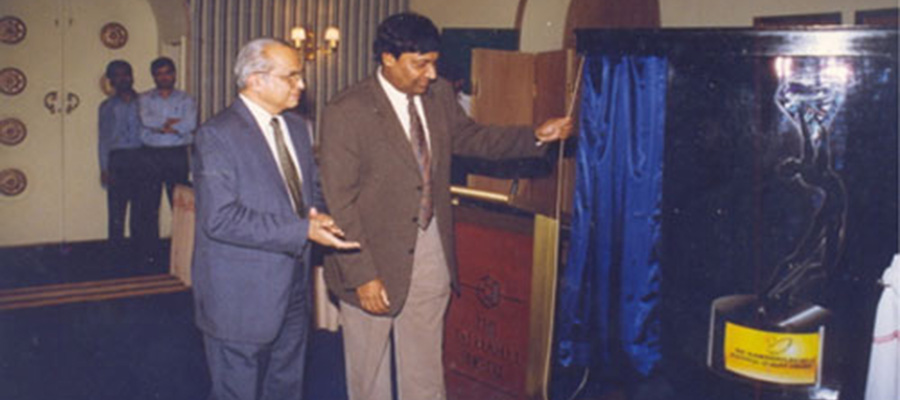 Mr.Niraj Bajaj, Chairman, IMC Ramkrishna Bajaj National Quality Awards Trust says, "The Criteria for Making Quality Happen continue to evolve, to help organizations address a dynamic business environment."
The IMC RBNQA criteria are similar to the Malcolm Baldrige criteria of USA and follows similar rigorous process of training and evaluation. All applicant organizations irrespective of winning an Award or not – receive a detailed feedback report – beneficial to map the quality journey of the Organization. Over these years RBNQA has rapidly become a symbol of excellence by creating general awareness that excellence is the only feature, which helps beat competition, by creating a clear, tough universal standard for measuring excellence by integrating all the concepts for achieving performance excellence and at the same time emphasizing high integrity and quality leadership.